You're looking for custom printed temporary tattoos with your logo or text for a good price? This is the place ! 
Our group has companies in Spain, France, Holland, Greece and USA !
Who we are
With more than 17 years of experience in the printing and manufacturing of temporary tattoos, we are the uncontested leading Producer of temporary tattoos Europe !
Our customers are Chanel, Dior, Jean-Paul Gaultier, Hermes and so many others.
Subsidiaries in Europe and USA
Click here to discover our group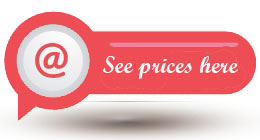 What we offer
We print your temporary tattoos with your logo or design, we use cosmetic ink.
Temporary tattoo sizes according to your needs from a small square 4 x 4 cm to a A4 sheet with several tattoos stickers.
Reliability which allows us to offer you custom products of premium quality.
Quick delivery within 20 days
Click here to se our prices for fake tattoos

Cosmetic standards
And yes, temporary tattoos are cosmetic products because they are directly in contact with the skin.
Our temporary tattoos are in accordance with current cosmetic standards, the certificates IN-USE, RIPT, CPSC, ASTM and many others
To know more about the standards: click here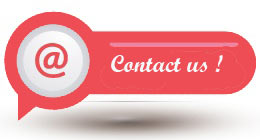 How to order ?
To order nothing easier: choose your quantity of tattoos up from 2500 pieces, the required size and contact us
Then our teams will be happy to guide you to make your order successful
We also have a collection of temporary tattoo sheets ready to sell.
You can relay on the leading producer of temporary tattoos Europe
Delivery with UPS
Where and how to use temporary tattoos ?
Temporary tattoos are for kids, women and men.  You can stick them on the arm or anywhere else on the body as long as you keep them away from your eyes. 
Tattoos can be used for weddings, Artists and stars use temporary tattoos for their promotion.  A tattoo can represent anything you want, A flag, a design, a butterfly, there is no limit.
Call us now  FR+ 33 4 76 32 80 50 or UK + 44 (0)2 070 992 166 !
Or contact us by email hello@horizonsources.com

To know more about Horizonsources ? Visit the group homepage : www.horizonsources.com
They trust us !
"I was pleasantly surprised please with the quality of the service and the products when I bought the temporary tattoos"
Peter Mussert Manager Procurement Hitachi Construction Machinery Europe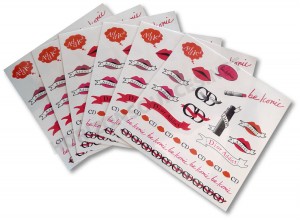 " I ordered 100.000 temporary tattoos for one of my customers (dairy products and baking in Greece). Ordering was easy and simple and the temporary tattoos had a strong marketing impact for my customer"
Katerina Gizoti Doron.gr
" One of our customers, who has a brand known for ice creams, saw his sales increase by 20% using a range of temporary tattoos representing funny cartoon characters"

Steph Weigert CEO Zintuig Media (NL)