There are several types of fake tattoos that we can print with your logo or design: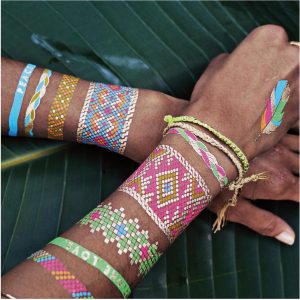 Standard Tattoos
Easy to apply, easy to remove tattoo, will last about 7 days on the skin.
Printing up from 2500 fake tattoos with your own logo or text.
Printed in black or full color (picture with colors)
Different sizes available (more details here)
The backside of the tattoo contains instructions and the legal notices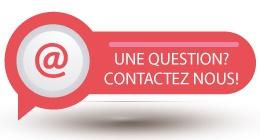 Gold and silver fake tattoos
Also up from 2500 pieces per design
Printed in gold and/ or silver ink
Can be mixed with a printing in full colour
These tattoos are real body jewellery !
To learn more, click here
Waterless tattoos
A real revolution!! No water needed any more to apply these fake tattoos !
up from 5000 pieces with your own logo or design.
Printed in full color
Great item to distibute at festivals or sport events.
Click here to learn more about the waterless tattoos.
The other fake tattoos
From 25.000 pieces
We can offer hair tattoos
Glow in the dark tattoos
Glitter tattoos
Some examples of use of tattoos, contact us if you have special requirements, we're producing tattoos since more than 15 years !
Be carrefull, a custom fake tattoo is not just a sticker !

It's a cosmetic product as you'll apply it on your skin. And alike any cosmetic product it must be made according to the USA and EU cosmetic regulations. To learn more about these regulations for temporary tattoos, click here.
How to apply a fake tattoo ?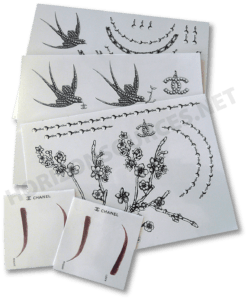 There a 2 answers to this question ! First for the fake tattoos with water, do not apply where there is hair on the skin. Also, the skin must be dry and clean, above all, not greasy..
Remove the transparent protection film from the tattoo and apply it to the skin. Then make the paper wet from the backside with a sponge or wet towel. Wait about 20 seconds and remove slowly the tattoo paper. Let the tattoo dry 15 seconds and wash away the remaining adhésif parts from the skin. After that the fake tattoo will remain on the skin during 5 or 7 days..
Sounds to complicated to apply fake tattoos with water ? Just use our waterless tattoos, no water required.
We do also sell fake tattoo sheets for retail, click here to discover some of the designs.
Call us now FR+ 33 4 76 32 80 50 or UK + 44 (0)2 070 992 166 !
Or contact us by email hello@horizonsources.com