Q:  What is the minimum quantity of fake tattoos I can order?
As we are a wholesaler of temporary tattoos and not just a distributor, the minimum order quantity is 2500 pieces per design.
The minimum quantity for standard designs available in stock is 250 pieces per design.
Q: what is the cost for custom temporary tattoos?
Please check our easy to read pricelist here : Prices for temporary tattoos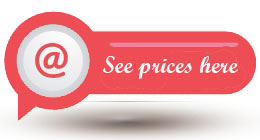 Q: What sizes are available?
Sizes of temporary tattoos Different standard sizes are available for ephemeral tattoos, our sales department is at your service to give you more information.
Here are some of our most popular standard sizes for fake tattoos : 38 x 38 mm/ 51 x 51 mm/ 76 x 76 mm/ 101 x 101 mm/ 151 x 151 mm…
files
Q: In what format can I provide my artwork for custom tattoos?
The accepted applications for graphics are :
Adobe Illustrator version CS or lower (saved as AI or EPS files) or Adobe Photoshop (preferably saved as a PSD file.
But we also accept a PDF, High resolution JPG or TIFF), CMYK CORRECTED COLOURS (NOT RGB) WITH RESOLUTION OF AT LEAST 300 DPI.
We cannot guarantee the colours of RGB files!
Q: Do you offer a graphic/design service?
Yes, please call a customer service representative to discuss your needs and for a cost estimate.
Q: Can temporary tattoos be made from a photo?
Yes, in order to ensure the quality of the temporary tattoo, please provide the graphics department with a clear photo image with no less than 300 resolution.
We recommend filling in the back of the photo with white ink to create a borderless image for the tattoo.


Q tattoo: How many colours can I have on my ephemeral tattoos?
Our custom temporary tattoos are printed in four colours plus the 5th colour of the white ink. This allows you to include all of the Pantone colours.
These colours correspond approximately to the Pantone colours but are not the exact equivalent due to the special cosmetic ink used in production.
This special F.D.A. certified, non-toxic ink is considered "cosmetic quality" ink and is close to four-colour process inks (CMYK) but not as vivid or consistent.
Four-colour process inks are considered transparent. The 5th colour white is considered opaque.


Q: What is the standard production time?
Custom tattoos are sent out approximately 3 weeks after receipt of the proof, purchase order and artwork for bulk packed products.
Special packaging, "Special Effects" tattoos and large volumes require additional time.
Q: How will my tattoos be packaged?
We stack the temporary tattoos neatly in boxes.
Our shipping department packs and ships in bulk, unless otherwise specified at the time of order.
Full customization and contract packaging is available upon request to meet your needs.
Q: Do I have to cut out the exact outline of the temporary tattoo image?
No, simply cut a square or rectangle around the tattoo image. Once the tattoo is applied, the exact image of the tattoo will appear on your skin.


Q: Can I put more than one image per tattoo sheet?
Of course, you can have either one tattoo per sheet or multiple images on the same sheet. Once you have determined the size of your tattoo sheet, you can put as many tattoos on it as you want.
Leave a margin of at least 10 mm around the sheet and between each image.